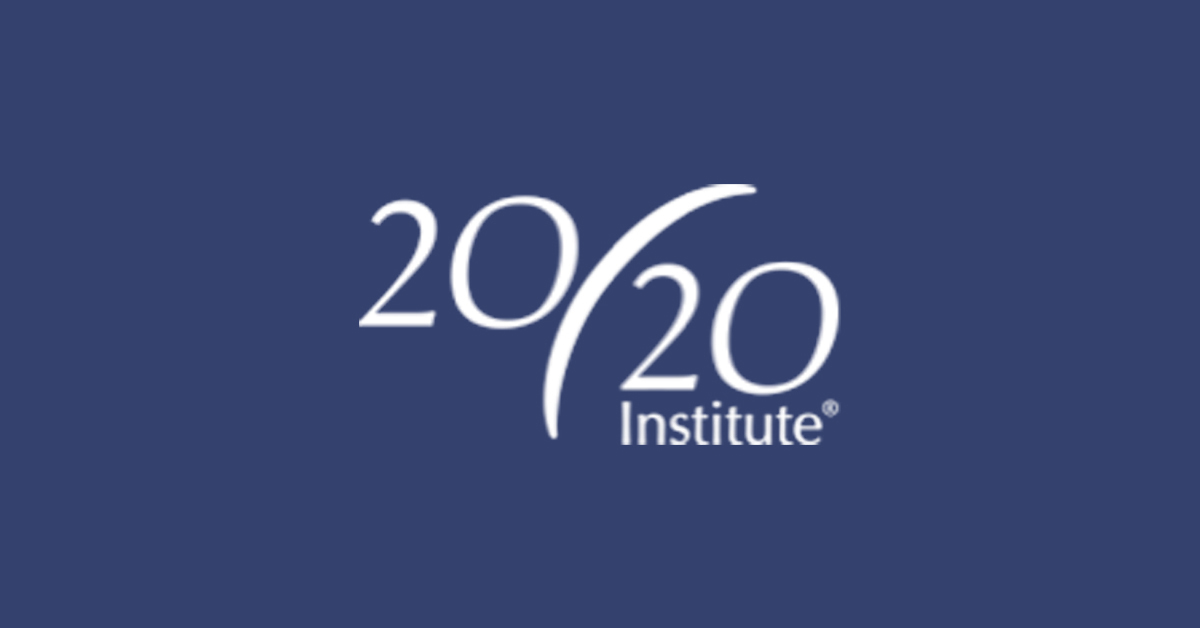 5 Reasons to Get LASIK This Holiday Season
Have you thought about getting LASIK but you just can't quite find the time due to your busy schedule? We understand—life gets crazy. With the holiday season approaching fast, there is no better time than now to take those final steps to discover if LASIK may be the right vision correction solution for you.
Here are 20/20 Institute's top 5 reasons to get LASIK done this holiday season:
Celebrate without eyeglasses or contact lenses! Imagine finally being able to enjoy the beautiful Christmas lights and decorations without the hassle of contacts drying up or glasses fogging in the cold weather. We know that the holidays mean extra wine and time by the fire. Both of those things can cause contacts to dry up—so ditch the contacts! Enjoy waking up on Christmas morning and not having to hunt down your glasses or put in contacts…and simply enjoy quality time with family.
Extra time off work for the holidays! During the holidays, most of us have extra time off work, and many of us see our friends and families. Make this holiday season the first time you SEE family and friends without the need of contacts or glasses. Even though the recovery time for LASIK is fast, during the holidays, you have extra days off work to adjust to your new eyeballs. This is the perfect time to lounge around the house and watch all the movies or football games you can with your family and friends.
HSA and FSA to pay! HSAs and FSAs can help make LASIK more affordable by utilizing pretax dollars to pay for quailed medical expenses. Take advantage of this tax saving benefit if you can. Since LASIK is an elective surgery that is an approved expense for pretax medical spending accounts, there is no better time than NOW to use up that HSA or FSA money. With the end of the year approaching fast, you don't want to lose your flexible spending account's hard earned dollars. It's also a good time to plan for January procedures if you have a new plan starting in 2022. January is a very busy time of year for LASIK because FSAs and HSAs increase the popularity of LASIK right after the new year starts. Put those FSAs and HSAs to good use and get those eyeballs corrected with pretax dollars.
Get a head start for the summer! Summer means warm weather and spending lots of time outdoors. If you get your LASIK done this holiday season, you will be able to get rid of contacts and glasses just in time for the summer. This way, you can enjoy all those great Colorado outdoor activities this summer and ever summer after.
New Year's Resolution! We are wrapping up 2021 here shortly, and it's time to decide on some New Year's resolutions. Research shows that 95 percent of New Year's resolutions are fitness related, but after just three months, only 10 percent of people think their resolution will last. Why not have a New Year's resolution that actually lasts this year? What better way to ring in 2022 than to leave those contacts and glasses in 2021?
So, what are you waiting for? To schedule your free virtual LASIK consultation, call 20/20 Institute at 303-2020-NOW (669) or let us know to contact you, and one of our experienced LASIK counselors will reach out to find a convenient time to reach you.
Speak to a LASIK Counselor
303.202.0669