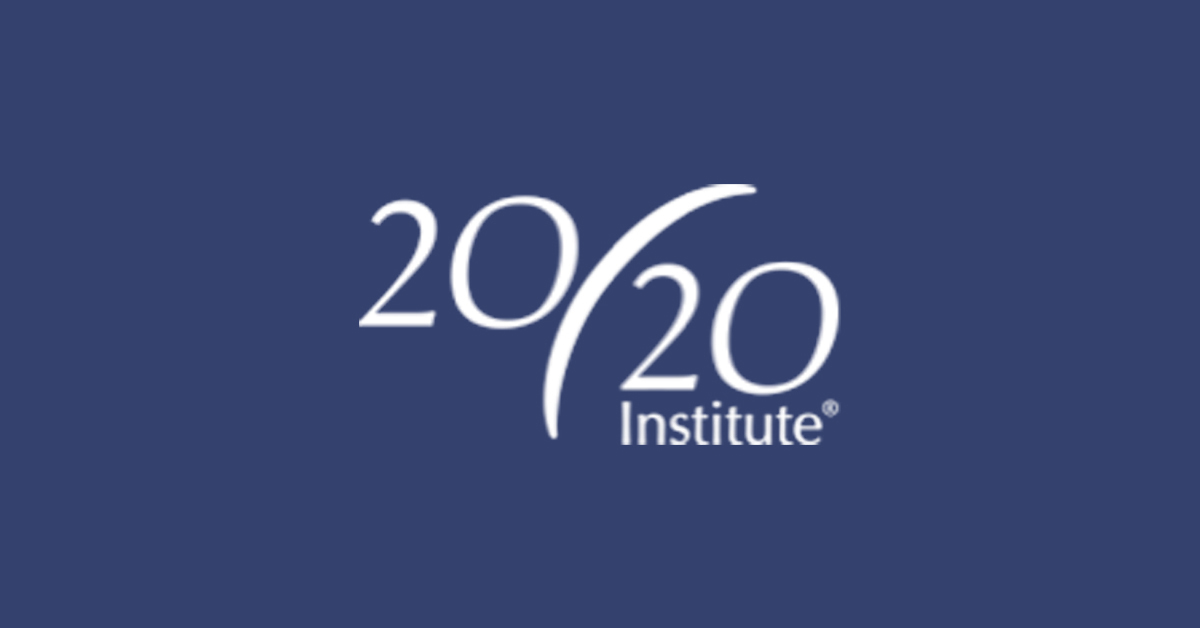 Okay, you just had LASIK. What's next?
Most patients who are considering to have LASIK want to understand what they should do after having LASIK to care for their eyes.
At 20/20 Institute, your follow up care is just as important to us as the rest of your visits, and we understand the importance of maintaining your long-term eye health too!
So, in this post, we will outline the follow up care that is provided for patients at 20/20 Institute and give you some advice to monitor and maintain your eye health whether you have LASIK or not.
20/20 Institute's LASIK doctors and staff will be there every step of the way to ensure that you have all of the support and care to help you recover and heal.  Our LASIK Specialist doctors will provide your follow up care for a full year (always included in your straight-forward 20/20 Institute LASIK Procedure Fee), and you will have direct access to our doctors 24/7 in case you have any questions or concerns outside of our normal clinic hours.
After LASIK, it is important to be seen twice for checkups within a week of having your procedure, so at 20/20 Institute, we will arrange for both of these follow up visits at the same time you schedule your procedure.
Your follow up care at 20/20 starts the very next day after you have LASIK.  This first visit is a relatively quick checkup the day after your LASIK procedure, and the vast majority of patients are easily able to drive themselves to that follow up appointment the next day – without glasses or contact lenses!  In fact, the majority of our patients are already able to read the 20/20 line on the eye chart at this very first checkup visit!
Your second checkup will happen  the week following your procedure.  This visit is slightly longer, but not much.  Our doctors will check on your healing process and will make any adjustments to your care to help your optimal healing.
After your initial two follow up appointments, most patients have their next follow up about a month from the procedure.  We will provide you with a full year of follow up care, and our LASIK surgeons will direct follow up care plan to ensure you receive all the care you need.
In addition to coming to the follow up appointments, there are three things that we ask our patients to avoid during the initial healing phase after LASIK, and there are three things that we ask that we ask our patients to do to help the healing process:
Things Not To Do:
Do not rub your eyes for two weeks after surgery.  While it can feel pretty good, frequent deep rubbing of the eyes is actually not good for your eyes even if you haven't had LASIK, so perhaps this is a good way to start a good habit?!
We will ask that you avoid any eye makeup for a minimum of 48 hours, and that when you do return to using eye makeup during the first two weeks after LASIK, that you remove it from the top eyelid using a downward motion only (see Rule #1).
Dirty water for a week. We will ask that you stay out of hot tubs, pools, rivers, streams, etc for one week after LASIK.  You and your friends & family will be happy to know that you are welcome to shower regularly after LASIK.  When it comes to showering tho, you'll be asked to avoid putting your face in the direct stream of the shower and washing your eyes in the shower, and that you let them air-dry after you get out of the shower (see Rule #1).
To-Dos:
This one tends to get most patients excited…  "Doctor's orders to sleep a lot?  Nice!"  It is tremendously helpful to sleep as much as possible in the first 24 hours after having LASIK.  It speeds your recovery and comfort.  In particular, a 2-3 hour nap after the procedure itself is the best experience because most of the post op discomfort usually occurs in the 2-3 hours after the numbing drops used in the procedure wear off.  When patients are able to get home and get to sleep before those numbing drops wear off and are able to sleep for 3+ hours, they tend to wake up with very little to no discomfort.
Wear your goggles while you sleep. Yup, you heard correctly.  Sleeping goggles.  These help you keep Rule #1 of Things Not To Do while you are sleeping.  We will provide you with your very own pair of sleeping goggles at your procedure appointment.   What a great moment to capture on your Snapchat, FaceBook or Instagram account!
Use your eye drops as directed. Patients use two medicine drops and over-the-counter preservative-free artificial tears to help with healing after LASIK.  You will receive clear, written instructions on dosage and frequency for these drops, and it is important to follow those instructions.  Here's a couple tips:  keep some artificial tears in the refrigerator and some on your night stand for the first few days.  The chilled drops provide some extra help for any scratchiness or gritty sensations that are not uncommon in the first few days, and it's nice to have a wetting drop handy in case you want one in the night.
Whether a person had LASIK or not, eye health is important.  To optimize your eye health, you should have regular eye exams, care for your eyes with good nutrition, and wear sunglasses when outside.
Eye exams are critical for monitoring eye health and can have a positive impact on your general health as well.  If a patient ever starts to develop any health issues with their eyes, it is best to catch it early so that treatment can be started right away.  One of the best ways to monitor your eye health is with regular eye exams – even if you don't need glasses or contacts to see clearly.  Interestingly enough, it is not uncommon for general health issues, such as diabetes, to be first noticed by an eye doctor in a regular eye exam.
So, keep up with your eye exams after having LASIK.  Wear good UV protection sunglasses when outside – especially in our great state of sunny Colorado!  A healthy diet and vitamin & nutrient supplements can make a positive impact on your vision too, as there are a number of ocular health benefits that studies have shown to be linked to various vitamins and nutrients.  This helpful article from www.allaboutvision.com gives an excellent overview of many of these nutritional eye health tips.
The topic of regular eye exams brings us to an important topic of discussion if you are considering LASIK.  Something that every patient should know and accept before they choose to have LASIK is that it is not guaranteed to last forever.  LASIK does not "wear off," but having LASIK does not prevent a person's eye shape from changing over time either, and if the eye changes shape, a person's vision can change underneath their LASIK.  Because of this fact, most providers offer some version of a "Lifetime" option that, promise to provide either free or reduced-fee "tune-ups" for life if needed.  This is a great option for many patients, but it is important to dig into the details of those options so that you know the facts about the different options at different LASIK providers.
Most LASIK providers require that a patient have an eye exam annually with that same provider, "an affiliated optometrist," or provide proof of annual eye exams to the LASIK provider.  It is important to understand that if you purchase one of those "Lifetime Plans" and you're not perfect with eye exams after having LASIK, you can void the "Lifetime" plan that you purchased.
20/20 Institute's Lifetime LASIK Assurance Plan does not require annual eye exams.  As we've already discussed, you absolutely should have regular eye exams to maintain eye (and general) health, but if you're not perfect, you won't void our commitment to you.  With our Lifetime LASIK Assurance Plan, if you experience a change down the road that means you're not seeing 20/20 and our LASIK specialists determine that a tune up would be safe and effective, you will be able to have LASIK again for free.
Speak to a LASIK Counselor
303.202.0669